Geology Camp Supplies
Switching To Arcgis Pro
Our Price:

$69.99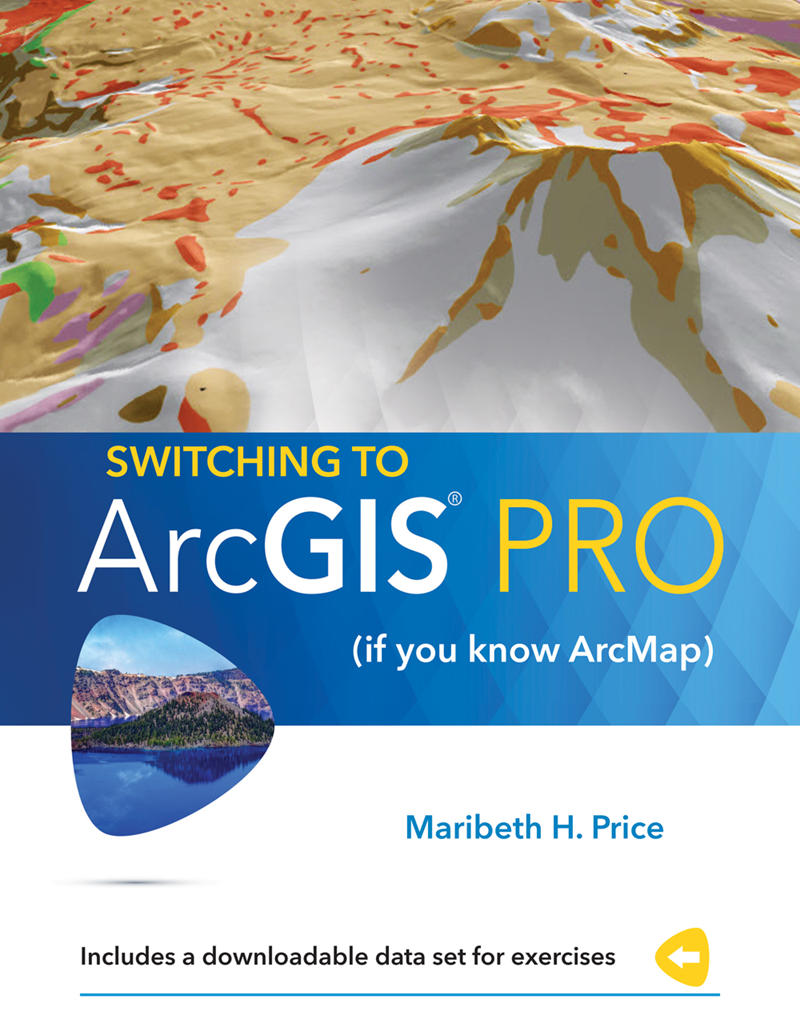 enlarge image
Product Description
Switching to ArcGIS Pro was written to help experienced users of ArcMap and ArcCatalog leverage their current knowledge to quickly master ArcGIS Pro. It explores the key similarities and differences between ArcMap 10.x and Pro 2.1 , focusing on the everyday tasks that you need. It includes hands-on exercises to start learning Pro immediately, and suggests reasons why you might want to switch to Pro now…or wait.
Dr. Maribeth H. Price, author of Mastering ArcGIS and Mastering ArcGIS Pro (McGraw-Hill Higher Education), has over 25 years of experience using Esri software, teaching college GIS, writing textbooks, and developing tutorials to help students and professionals learn GIS.
There is a $5 shipping fee if just purchasing the book. International shipping fees will vary by country and shipping method.
ISBN 9780840207043